Top five uses of conservatories
Most of us would jump at the chance to get a bit of extra space in our homes. However, extensions are costly and can be a long and messy process. This is where the addition of a conservatory to your property is welcome; offering a non invasive extension solution at an affordable price.
At Finesse, our conservatories infuse practicality and stunning design. Not only do they provide extra space for storage, they are designed by you. Whatever you'd like to use your conservatory for, we have a service that can make it happen.
So what can you use a conservatory for? We've compiled a list of the top five uses!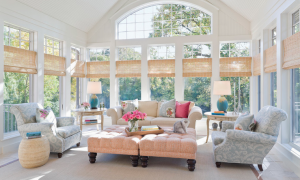 1. Extra sitting room/sun room
The British summertime can be quite short-lived. When the sun decides to make an appearance, we have to make the most of it. A conservatory allows you an airy and light space whether the sun is out or not, whilst remaining warm and snug! Our Finesse Liv-In rooms are perfect for extra seating/dining space; feels like a brick extension but much more attractive.
2. Kitchen extension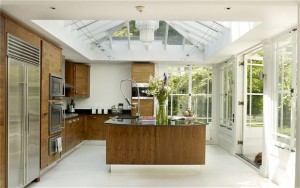 Kitchens are no longer just a space for cooking; they are a place for entertaining! Since becoming such, there is rarely enough seating space (or even standing space) in a kitchen for guests. A conservatory extension can provide seating space and make it a generally more bright and pleasant place to be. Our Loggia conservatories offer the option to remove internal doors, creating a great big open space.
3. Greenhouse/garden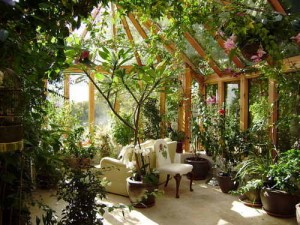 Conservatories originated as an extravagance for the wealthy to cultivate their plants in the cold season. Centuries on, conservatories continue to be an ideal environment for plants to thrive in!  You don't have to be Alan Titchmarsh to have a plant-filled conservatory, whether you want a small herb garden, some fruit & veg or a few potted plants, your conservatory can bring the best of the outdoors in.
4. Playroom (for kids or adults)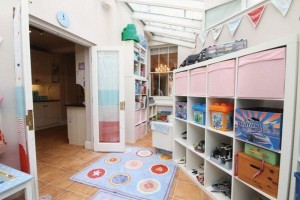 When your family expands, so does your need for space. Rather than having toys dotted around the house, why not use a conservatory to store it all?
For the older kids, a conservatory could be used as a games room, bar or an amalgamation of the two! Conservatories used for leisure give you a nice space to unwind in after a long day as well as space to entertain in. Solid roof conservatories can be added to create a conservatory warm & cool enough to use all year round.
5. Gym
If you're spending a load of money on a gym membership and lack motivation to head out when it's cold, a home gym in your conservatory could be the perfect solution.
Don't forget to see our full range of conservatory services and products .