Bi-Folding Doors
WHICH? Recommended & Approved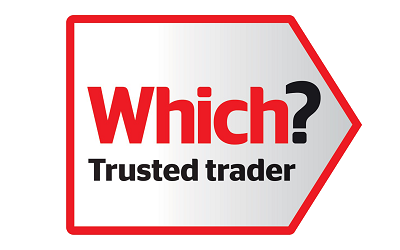 Available in a wide range of colours
The Finesse Doors team have serviced thousands of customers throughout Birmingham and surrounding local areas. We offer a range of doors that run from solid composite versions, to the spectacular such as custom bespoke, made to measure bi-fold and new wave doors. Security and safety has been the leading point with all of our door designs and styles whether it's a front door or patio/French door, our service incorporates a full consultation to go through the key features and our recommendations for your home.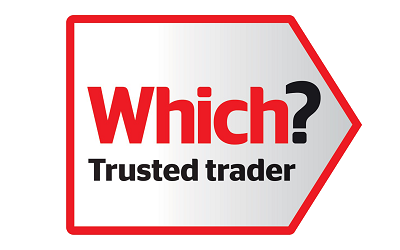 Available in a wide range of colours
New Wave Doors are another style of door that do a great job of living up to their name, as they represent something that is a little different to the norm. If your focus primarily rests on a door that stands out then this style is one that is sure to draw admiring glances. Primarily used as a back door, the New Wave Door is an innovative way to admire and access a garden. They are perfect for brightening any room thanks to their primarily glass construction, and this is all achieved without any compromise on security. If there is any comparison to Finesse's own New Wave Doors then bi-folding doors would be it, but these doors fulfil a similar role without the concertina effect. Instead, the doors slide across and then swing outwards, ensuring equally impressive views without so much of a consideration for space. They are just as flexible as any other kind of door, thanks to the fact that they are manufactured on our premises, and this allows us to offer them in a number of colours and styles. They are constructed from steel-reinforced uPVC for incredible structural integrity and security and represent a great modern alternative to the traditional bi-folding door.
Ultion Doors
Secured by design door locks…

Few locks survive the test designed with the Master Locksmith Association and carried out by locksmiths.

The official UK Police flagship initiative combining the principles of 'designing out crime' with physical security.

Approved by British Standards

Kitemark is the standard of excellence recognised around the world. Ultion is accredited with the highest 3 star rating.
Finesse Windows fits Ultion locks as standard on all its doors. Ultion Locks have passed all major british standards tests for security. The moment that the lock detects forced entry it activates an attack lock directly into the central cam, this is 'Lock Down Mode'. When Ultion is in Lockdown Mode your home and family are safe.
Your doors can be tailored to reflect your individual style. If traditional white isn't your preference we can use any of the colours shown below to the inside or outside of the frame; you can even mix and match.
Bi-folding doors are one of the most flexible ways to really let the light in to your home while bringing the main living space and the garden together as one. Some of our clients even use such doors not just to link a room and a garden, but also the main interior with their conservatory, with the result being a living space divider rather than just a door. That is the kind of flexibility that we truly value here at Finesse and our bi-folding doors are manufactured on site, just as with every other style that we offer, allowing for unparalleled customer input. We take great pride in all of our doors and cannot wait for you to see them. From the intricacies of our French doors to the stunning hardware of our New Wave Doors, customers are invited to come and take a look at our showroom or get in touch to find out more. All of the details that you will need can be found right away on our contact page.
The Benefits of Bi-Fold Doors
Our grey composite doors offer the best security for your home that is impact resistant and fully compliant to Secure By Design requirements.

Whichever door you choose it will be secured by a MulT-Lock cylinder which with the turn of a key, provides the ultimate security for your home.

With their grey weather resistant coating, our composite door range will look stunning for your home!

There is a huge range of different designs of composite door, each offering a different look for your home with the same strength and durability.

Spend more time enjoying your home rather than worrying about looking after your front door!
Bi-Fold Door Brochure Request
Our expert team here at Finesse Windows can help you to find the perfect grey composite door for your home.  Simply fill in the contact form below to receive a copy of our brochure.
Finesse Windows do not simply supply and install windows you know!  We have an expert team here who can help you to choose and fit your perfect doors too!  We supply a huge range of doors for your home, including our fantastic external grey composite doors, offering superb security and safety along with great styling.  We know that your doors are an important aspect of home improvement alongside windows, from improving the look of your home to increasing the security.  With a style for every taste and budget, all our composite doors are manufactured locally allowing us to offer massive flexibility and creative designs, something every homeowner can be proud of.
Safety is incredibly important to us, so we design and build composite doors which are able to withstand even prolonged attacks should an intruder attempt to access your home.  With solid construction and multiple lock points, you are left with no weak spots – all without compromising on the design, allowing you to have a highly effective door with the same "wow" factor you want.
We are always on hand to answer your questions, help you choose your new door or give advice about maintaining your doors.  We take our customer satisfaction very seriously and are proud to be highly rated by our customers!

Finesse Windows Ltd
39 Melchett Rd
Kings Norton Business Centre
Birmingham
B30 3HP

enquiries@finesse-windows.co.uk