How to save energy during winter
When winter comes to the UK, we definitely feel it. When the temperature plunges, the thermostat is turned up and suddenly bills and energy use soars.
Here's a few tips on how to reduce your energy consumption, bills and carbon footprint all at once!
1. Let the sunshine in when you can.
Granted, endless hours of sunshine are neither guaranteed or likely during winter, but if you're lucky enough to be at home when the sun decides to make an appearance, open your curtains and enjoy some free heating. Remember to close them again at sundown to provide insulation
2. Rearrange your room.
Move your furniture around so you are sitting by interior walls rather than exterior. Exterior walls can be draughty and you're like to feel it. You can also use high backed sofas/wardrobes/bookcases as another form of insulation against exterior walls.
3. Shorten your showers.
Showers account for a whopping 2/3 of water heating costs. Just by reducing your shower time by a few minutes, you can save hundreds of gallons of hot water per month for a family of four. Halving your shower time will reduce your water heating costs by 33 percent!
4. Accessorise!
It's incredible how much of a difference bundling up with a jumper and cosy socks can make to your heating bill. Investing in a fluffy rug to insulate the floor is both effective and attractive, as is getting a warm blanket or throw for when you're snuggling up on the sofa. Light some candles for some extra heat and style!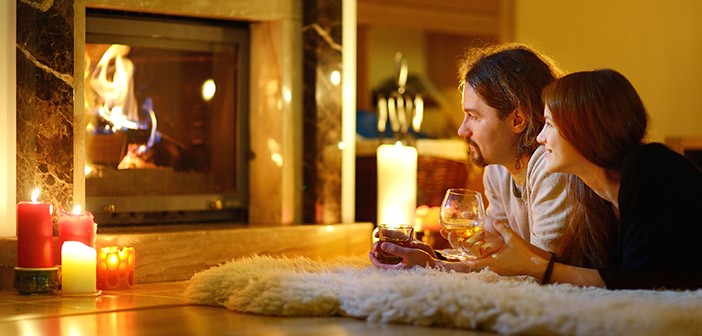 4. Use appliances wisely.
No more half loads for your dishwasher/washing machine/ tumble dryer. If you can, use the cold water setting on your washing machine which reduces it's use by 75%.
Make sure to turn off TV's and computers when not in use. With computers, most of them come with the power management features turned off, so be sure to adjust them so that they will go into sleep mode after around 10 minutes of inactivity.
5. Consider home improvement.
Windows, doors, roofs and garages are all things that can be replaced to keep your home warmer. At Finesse windows all our products are designed to reduce heat loss. The energy efficiency of a window or door is influenced by many factors ranging from the type of UPVC profile used, the specification of glass, even the effectiveness of the rubber seals around a window to keep out draughts.