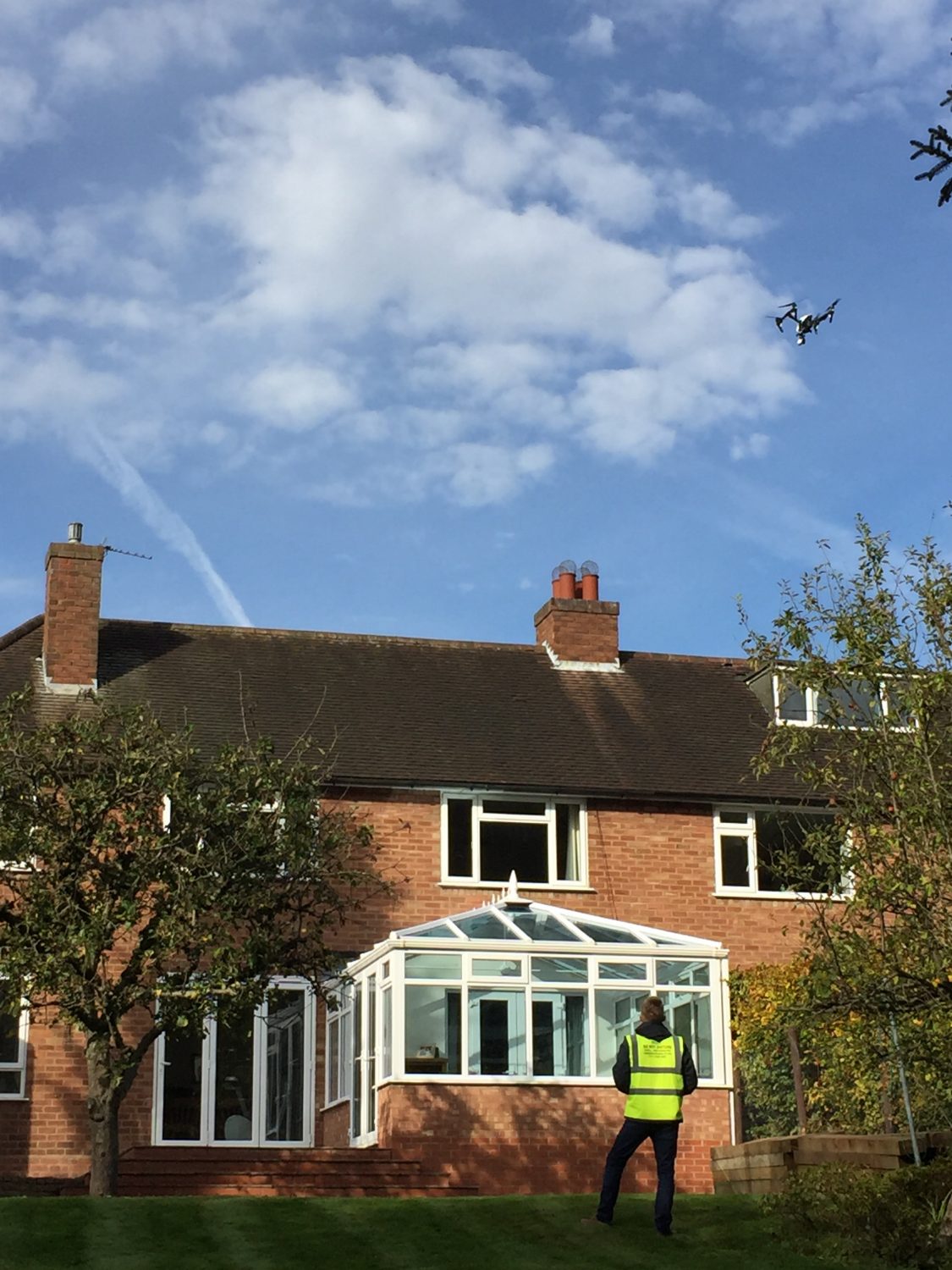 Aerial photography and video are certainly nothing new, plenty of films have used helicopters and planes to deliver some breathtaking footage, even in the late 90's small unmanned aircraft resembling mini helicopters were being used to for filming.
With the recent advancement in Drone Technology the quality, control and stability of aerial shots has improved dramatically. So, we decided it was time to bring some of our amazing conservatory installations to life.
Blessed with some amazing winter sunshine and only a little breeze, and armed with our flight plan (yes we had to submit a detailed flight plan to the CAA), our insurance certificates, and after informing Birmingham International Airport, we set out to record some of our most recent Conservatory installations.
Our pilot for the day, James, is qualified with the CAA, and has been drone flying for fun since 2008, he freely describes himself as a 'geek'. Using his flying skills, James and 'Princess' (his name for his drone – he said he was a 'geek!') were able to capture 4K footage from up 120 metres high and give some unique views on some amazing installations – successfully avoiding nearby trees, power lines and the police helicopter out on the hunt.
Russell Bridge, MD of Finesse Windows, commented, "Its something we have been thinking about for a while. A flat 2D photo doesn't really tell the full story of most of our projects, and certainly doesn't do them justice." He added, "This is something different, giving a full, all aspect view of our work. It was actually amazing seeing the drone fly, and see real time recordings. The quality of recording is simply outstanding and so smooth."
https://www.finesse-windows.co.uk/wp-content/uploads/2016/11/Drone2.jpg
1500
1125
Jonathan Arch
https://www.finesse-windows.co.uk/wp-content/uploads/2020/07/FINESSE_3-starsLogo-white-1.png
Jonathan Arch
2017-01-17 19:04:57
2019-09-16 21:23:26
Finesse reaches new heights