Front Doors Birmingham
WHICH? Recommended & Approved
Available in a wide range of colours
Choice is the operative word when it comes to front and back doors from Finesse and we work closely with all clients to ensure that our products not only measure up to expectations regarding safety and security, but also look great in the process. Even if you already have something in mind, we are proud to say that our range is so extensive that it may introduce you to a type of door that you may not have previously considered and, while there are plenty of looks to choose from, the doors that we offer can be broadly broken down into several categories.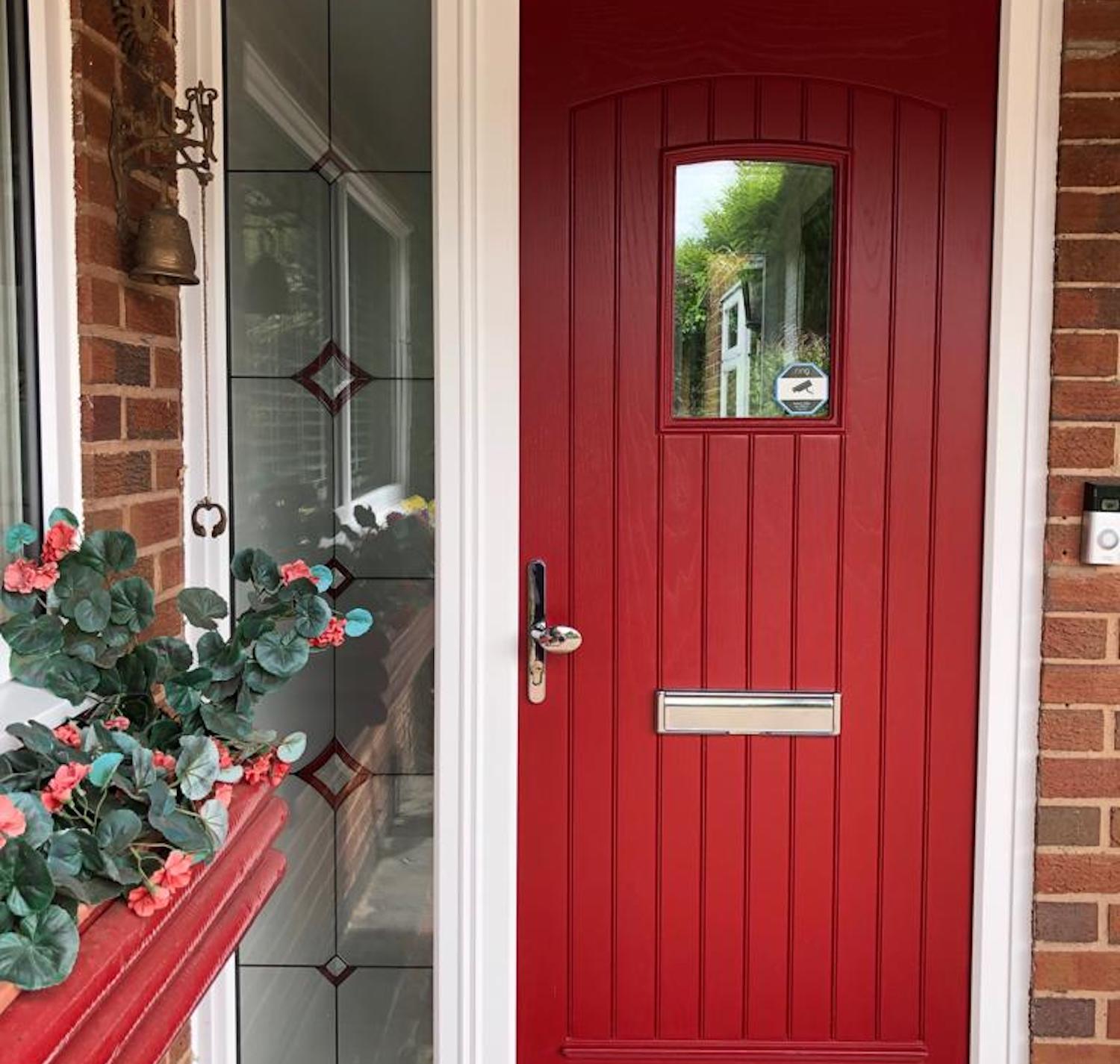 1
Secure Door Handles
Extra secure door handles and unique locking mechanism throughout the Finesse Doors range. Speak to a member of the team today to find out more about door handles and accessories.
2
Glass Panel Designs
Require a front door to suit the architecture of your building? Our design team can help shape and create the perfect custom door for your requirements, whether you're looking for a contemporary of traditional style.
3
Expert Installation
We not only work closely with you to come up with the door you require, but also provide professional installation services throughout Birmingham, West Midlands.
PALLADIO Composite Doors
Security at forefront of design…
If security is your biggest concern when choosing a new door then our range of Palladio composite doors is certain to fit the bill. As far as we are concerned, these doors represent the strongest, most secure residential composite doors currently available in the UK and, by working with Finesse, customers can be sure that none of the beautiful designs or uniqueness are sacrificed in creating such a door. Even with decorative glass panels, these doors are nigh on indestructible and pull together many different elements of design to make for something truly outstanding. As with all of our doors, customers can also work with us closely to see exactly what the possibilities are. All of our great door styles can be viewed in our showroom and you may even be able to see one being crafted in the factory if you decide to stop by. Of course, we want every door to be as unique and individual as you are, so if you would like to discuss exactly what we can do for you to make your door your own, be sure to get in touch using our contact page.
DOWNLOAD OUR PALLADIO DOORS BROCHURE
Interested in our Palladio composite doors range?
Get in touch via our free home survey, general contact form or book an appointment at our showroom!
Benefits of Palladio Composite Doors against a normal composite door
Palladio Composite Doors security features demonstration
ELEGANCE Composite Doors
Stunning designs & styles…
Built to your specification
Our Elegance composite doors live up to their name by representing high end quality that places equal emphasis on style, security and individuality. It is a potent combination that all stems from the fact that you can ignore our already extensive range of doors, favouring instead something that is designed and built from scratch in our factory. Customers can draw on elements of any other kind of door, including composite doors, decorative panel doors and many more, and even suggest the kind of glass designs and other elements that they would like to be incorporated in their door. Working closely with our design team, clients will be able to discuss exactly what is possible – and there is not much that cannot be done – in order to put together the door of their dreams. These products will allow any home to stand out and benefit from being truly one of a kind. They are also built to the same high standards that allow all of our doors to be considered among the very pinnacle of what the industry has to offer.
DOWNLOAD OUR ELEGANCE DOORS BROCHURE
Interested in our Elegance composite doors range?
Get in touch via our free home survey, general contact form or book an appointment at our showroom!
DECORATIVE Panel Doors
Stylish & customisable designs…
Wide choice of Door styles

Solid reinforced panel protection
As the name would suggest, decorative panel doors have been designed with looks in mind and are one of the very best ways to add a dash of individuality to any home. Our range comfortable spans traditional to modern and much more in between and customers can be sure of finding the perfect way to make their home stand out among this selection.
DOWNLOAD OUR DECORATIVE PANEL DOORS BROCHURE
Interested in our Decorative range?
Get in touch via our free home survey, general contact form or book an appointment at our showroom!
Ultion Doors
Secured by design door locks…
Few locks survive the test designed with the Master Locksmith Association and carried out by locksmiths.
The official UK Police flagship initiative combining the principles of 'designing out crime' with physical security.
Approved by British Standards

Kitemark is the standard of excellence recognised around the world. Ultion is accredited with the highest 3 star rating.
Finesse Windows fits Ultion locks as standard on all its doors. Ultion Locks have passed all major british standards tests for security. It is secure and energy efficient at the same time. The moment that the lock detects forced entry it activates an attack lock directly into the central cam, this is 'Lock Down Mode'. When Ultion is in Lockdown Mode your home and family are safe. Alternatively for more information, look at our whole range of UPVC windows and UPVC Doors in Birmingham.
Your doors can be tailored to reflect your individual style. If traditional white isn't your preference we can use any of the colours shown below to the inside or outside of the frame; you can even mix and match.
Free Front Doors Brochure
To obtain a FREE Front & Back Doors brochure, simply fill in the below contact form and an online brochure will be available to view.
The Benefits Quality Front
&

Back Doors
With our new Ultion Locks as standard; we place just as much of a focus on what goes on behind the scenes in everything that we deliver. Security and peace of mind.

We consider products that are aesthetically inspiring to come as standard

The flexibility of our Door range enables us to create just about any Glass design, across a wide colour range.

We guarantee quality too, thanks to our approach that encompasses the full installation process, from design all the way through to installation and aftercare.
Doors can serve as every bit as much of a viable home improvement as windows and whether you are looking for something that looks great or improving home security, Finesse offers a range of doors that run from the solid to the spectacular, with something for every taste. As with our windows, Finesse doors are manufactured on-site, allowing unparalleled flexibility and creativity and something that every homeowner can be proud of. We also supply a wide variety of Double Glazing in Solihull as well as to the surrounding area.
All of our windows are rated for efficiency, keeping your home warm and cosy, and feature Police approved locking technology so you'll have complete peace of mind that your home and belongings are safe from intruders.
Click here to see a video demonstration of exactly how secure and safe our windows actually are. Finesse Windows Ltd
39 Melchett Rd
Kings Norton Business Centre
Birmingham
B30 3HP

enquiries@finesse-windows.co.uk