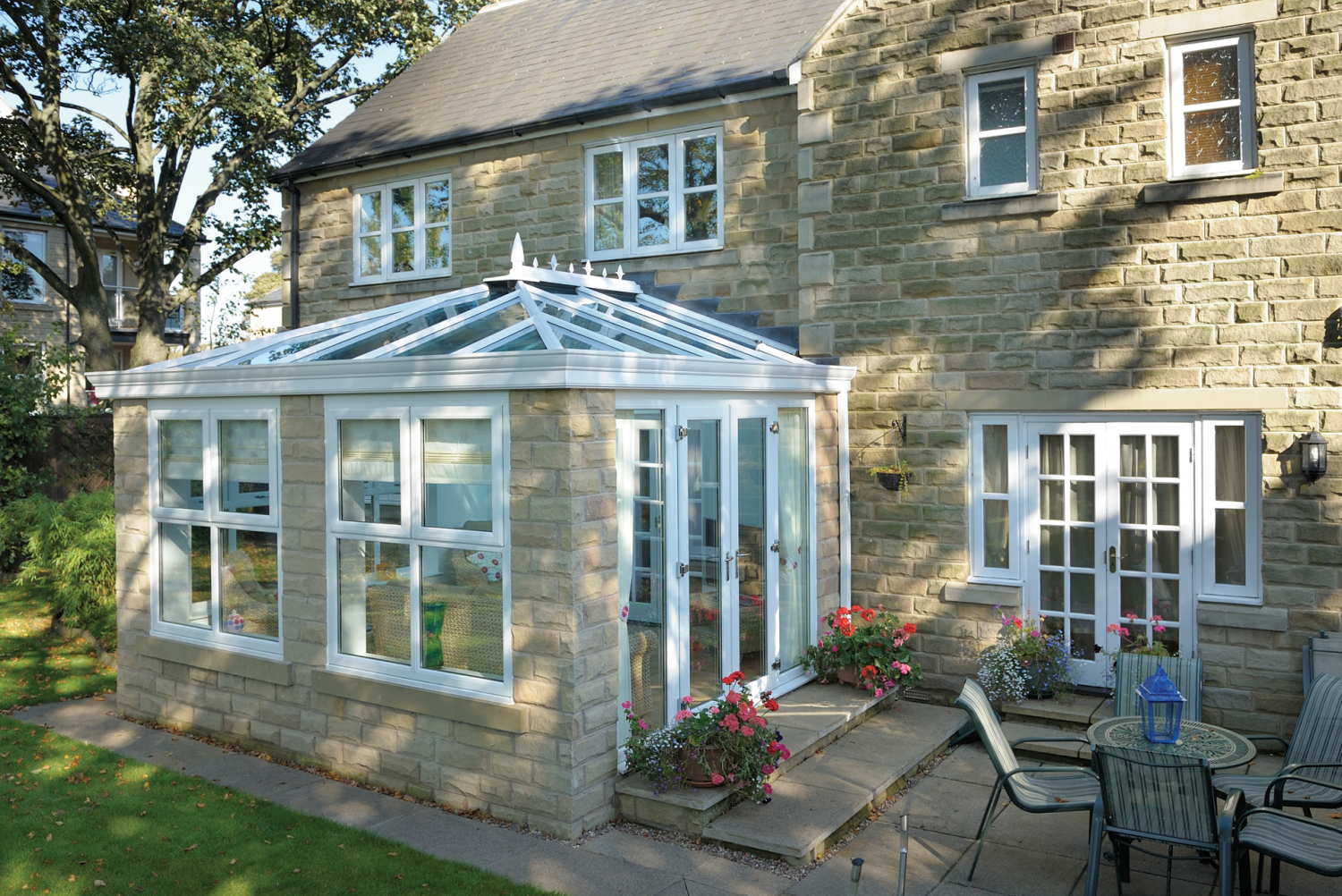 Here at Finesse, we pride ourselves on offering our customers a multitude of different options when it comes to extending their home, but one of the most frequently asked questions during the planning stages is whether a conservatory or an orangery is the correct solution. In some cases, people are not even too sure of the difference between the two or if there even is one, so we have taken it upon ourselves to explain both.
The Orangery
We love a touch of elegance and, of course, Finesse, but it is fair to say that the origin of the term 'Orangery' could well be considered as a little pretentious many years ago, simply by association. During the 1600s to 1800s, those that were considerably wealthy would use their money to prove their social status and one such way to do this was to build an Orangery within the grounds of a home. British weather is not exactly the most conducive to growing citrus fruits, but that is exactly what allowed these rooms to be a status symbol. They were specially designed to work like a greenhouse, except being specifically tasked with protecting orange trees from cold weather. In the early part of this period, fruits like oranges were much more expensive and rare, so the capability to grow your own was definitely fashionable.
The fruits themselves were not the only contributing factor. During this time period, even Italy was considered particularly exotic and the idea was imported from there. Functionality with some continental flair was considered a win-win situation for the wealthy elite, at least until oranges became easier to get hold of and therefore cheaper. At this point, the contents of the Orangery changed to exotic and woody plants, which also benefited from the design.
Inspired Conservatories
It is generally accepted that Orangeries served as the inspiration for the first conservatories, although the latter's focus on letting in as much light as possible was designed to assist the plants in growing as quickly as possible. The focus was more firmly placed on plants too, with fruits not really being part of the equation.
The Differences
History lessons aside, the differences between Orangeries and conservatories remain largely similar to this day. A defining factor for both structures is that the growing of fruit and plants in the home is not as popular as it once was, and so both were converted more into living space extensions. Conservatories have almost always been built as an addition to an existing building, while Orangeries were often freestanding.
Conservatories tend to continue to focus on allowing more light into the room and are a popular choice among those that are looking to break down the barrier between the indoors and outdoors. At the same time, they are generally treated as part of the house and this is reflected in the décor and style, to the point that it could be considered as an additional room.
Orangeries, on the other hand, are generally designed to stand out on their own. While they are almost exclusively attached to a home, just like a conservatory, extra effort is taken to make them feel like something different. They generally rely on a feeling of elegance with exposed brickwork and windows which, while large, do not compare to the size of those found in a conservatory.
There are also traditional material differences between the two, although here at Finesse we often use uPVC for both thanks to its flexibility and insulation properties. Both are certainly suitable for year round use thanks to ventilation and insulation and they can each represent a hugely viable property extension.
If you would like to know more about extending your home with a conservatory, Orangery or any of our other solutions, get in touch with the details found on our contact page.
https://www.finesse-windows.co.uk/wp-content/uploads/2016/05/new30.png
1002
1500
webfold
https://www.finesse-windows.co.uk/wp-content/uploads/2020/07/FINESSE_3-starsLogo-white-1.png
webfold
2016-05-03 11:47:18
2019-09-16 21:24:36
An Orangery or a Conservatory?