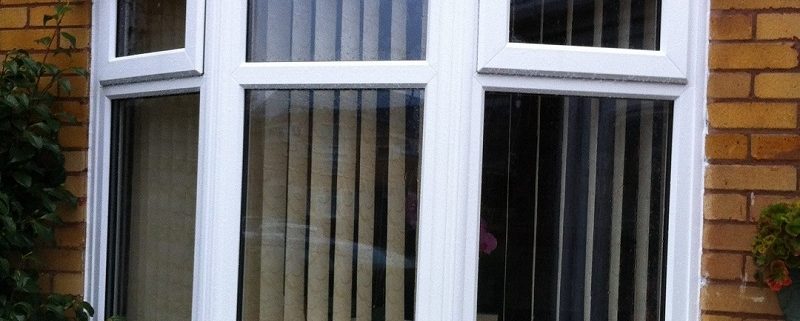 Acoustic Laminated Glass vs Triple Glazing
There has always been much debate within the windows & doors industry regarding the best way to reduce noise pollution from entering homes. We have certainly noticed that more and more homeowners every year are contacting us for advice on how to achieve this, as they try to make their homes quieter and more comfortable to live & sleep in.
Anybody that lives close to a main road, an airport or has noisy neighbours will tell you how disruptive it can be to suffer from the effects of noise pollution. We have always welcomed the opportunity to help people to use our products to improve their lives as well as their properties:
One of the reasons why homeowners may have become more concerned about this issue could be the recent publication of a study that suggests that living near to heavy traffic increases the risk of dementia; something Scientists have previously tried to prove for many years.
A common assumption is that it is better to have a triple glazed unit as opposed to a double glazed unit on the belief that having another layer of glass will be beneficial in preventing noise from travelling through the window from outside to inside.
However, evidence suggests otherwise. We know from test evidence that the introduction of a third layer of glass can in some instances actually increase the problem in that the third layer is actually just another piece of material that can vibrate; and more vibration = more noise.
So if the solution is not Triple Glazing then what is it?
We believe that a better solution is to use a special 'acoustic laminate' glass in a double glazed unit. The acoustic laminate layer is actually made up of three components – two pieces of 3mm glass with a PVB (Polyvinyl Butyral) interlayer sandwiched in-between them.
Test evidence from experiments conducted in laboratories suggested that this combination would be better at reducing noise levels – although it is difficult to state with certainty that this will be the case. When new technology comes along we prefer to take claims of performance 'with a pinch of salt'. It's only once we have some supporting evidence from our own experiences with real installations in real homes that we feel we can then give advice with authority, to our clients.
We have found that in instances where customers have requested triple glazing to reduce sound levels, that they have experienced good results overall. However, we have recently had experience of customers that feel the triple glazing has not had the desired results. In order to help our understanding and to help gain a better solution for our customers we have found that by switching triple glazing to an acoustic laminate has indeed produced markedly better results.
Our recent experiences are reflecting the test evidence, therefore In instances where noise reduction is important we now advise that clients should install a double glazed acoustic glass rather than a triple glazed unit.
If you would like more information on this or if you need help with any other aspect of your window or door project, please don't hesitate to contact us on 0121-451-3724.
https://www.finesse-windows.co.uk/wp-content/uploads/2016/04/bow-windows-1.jpg
500
800
Jon Arch
/wp-content/uploads/2017/01/finesse-logo.png
Jon Arch
2017-02-17 19:04:29
2017-03-16 14:56:00
SOUND REDUCTION: