Grand Designs – Grey uPVC Windows
You may have noticed – Grey is the new White when it comes to UPVC windows. We have seen a huge swing in recent years away from traditional white coloured windows and towards to Grey. Even the traditional woodgrain effect colours (rosewood and golden oak) have become less popular in favour of the new Grey colour that is very much in vogue nowadays.
The technical name for the specific colour of Grey that everybody is desperate to get their hands on is RAL 7016. There's a few theories around as to why Grey has become so popular. One theory is that Grey 7016 is a long established favourite with architects and specifiers. It has been very common for many years for large commercial developments to feature Grey frames as standard and slowly but surely this has taken hold in domestic properties too. Another theory is that Grey has become extremely popular when it comes to interior design. If you are re-decorating your home there's a multitude of Grey tones to choose from – all of which are very much on trend currently and again this trend has slowly spread to other parts of properties including Windows and Doors.
The combination of grey frames offset by a light coloured render on the exterior of properties is especially impressive – and this is often further enhanced by a section of cedar wood paneling. Attached is a recent completed installation combining this – we think it looks simply stunning.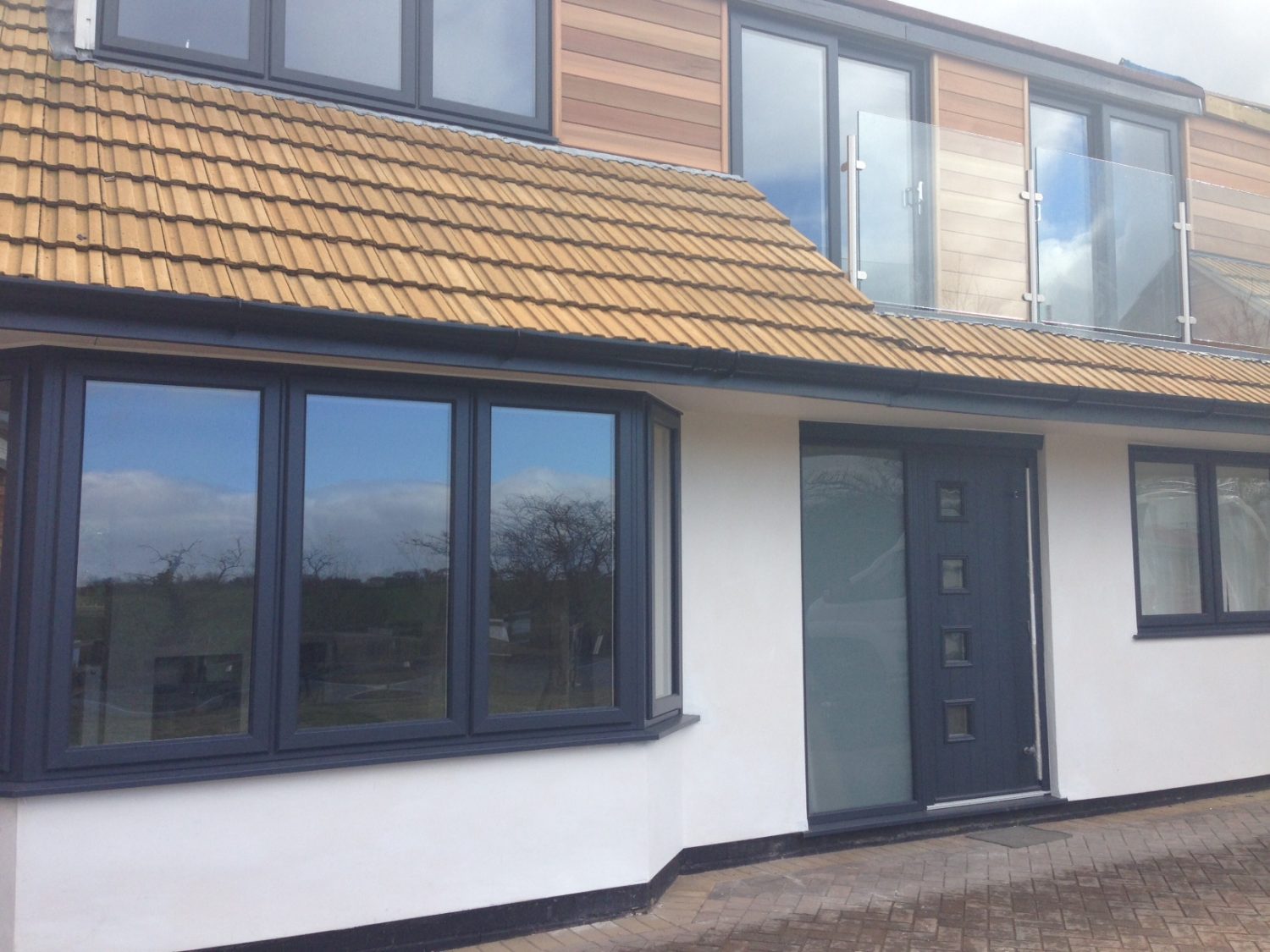 1
Grey RAL 7016 profile – becoming hugely popular as it add that simple bit of STYLE
3
Wood Panelling as seen recently being used on Channel 4 TV's Grand Designs
4
White or Cream render to perfectly compliment the Grey Windows and Doors
We have been offering Grey 7016 as part of our product range for approximately 5 years now and we have noticed an obvious uplift in sales of this particular colour year on year. We have used Grey UPVC to create bespoke UPVC windows, doors, even complete conservatories and the results are always stunning. We are currently re-developing our showroom to show off more of this colour and we would love to speak to you about it if you have a project in mind for your home. Please call us on 0121-451-2724 we would be delighted to answer any questions you may have.